Festival season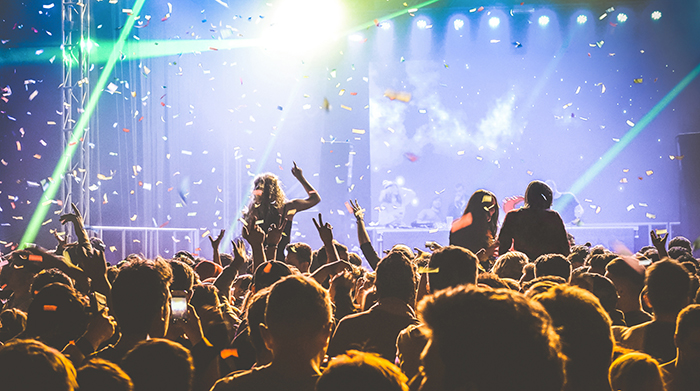 If you have failed miserably, yet again, to secure Glastonbury tickets for another year and need some alternative options, then look no further. Here we've compiled a few of our favourites which take place throughout July and August
Reading & Leeds
If you are after a bit of variety then Reading & Leeds will be just up your street. Noted for promoting new and up-coming artists, side by side with more well-known acts, this well-established festival won't disappoint. This year's line-up is jam-packed with talent; from the likes of The Foo Fighters, Post Malone, The 1975 and Bastille.
Spread over three days and at two different locations, Reading and Leeds is not to be missed. There are multiple stages, all promoting the best of each genre of music, along with an alternative stage featuring the likes of Josh Widdicombe and Russel Kane. With so much to see, it's probably best to plan ahead; after all, you can't be in two places at once!
Both festivals run from the 23 — 25 August, with both day tickets and weekend passes available.
Boomtown
Boomtown festival takes place over four days from the 7-11 August in Winchester. It is an independent festival showcasing the very best of underground and global music, including reggae, folk, jazz, drum and base and hip hop. The line-up for this year includes big names such as Ms. Lauryn Hill, Chase & Status and The Streets.
This unique festival promises to catapult you into a different world, with its innovative set designs, street recreations and theatrical performers.
With such a diverse line up, it's no surprise that day tickets aren't available for purchase – only weekend tickets are on sale. There are several accommodation options on site, from pitching a tent to booking a wagon, or staying in their rustic tepees! This festival is most definitely one for the bucket list.
Latitude festival
Set in the beautiful surroundings of Henham Park, Suffolk is Latitude, running from 18 – 21 July. This popular festival serves up iconic and fresh new artists, with headline acts to include the likes of George Ezra, Snow Patrol and Lana Del Rey, along with huge names in comedy such as Jason Manford and Frank Skinner.
There are also several unique areas such as; the Theatre arena, which offers diverse performances for all tastes. The listening post, brand new for Latitude 2019, is a stage dedicated to the creative art form that is podcasts and The speakeasy, which offers award-wining writers, poets and authors all under one roof.
Voted 'Best family festival' at the UK festival awards 2018, Latitude has an abundance of family friendly activities available, such as, the kids' area, which serves as an entire festival in itself. Very much centred around kids, you will find everything from pond dipping to star gazing.
If you are staying for the weekend, Latitude offers an array of affordable and more boutique accommodation. From standard camping to more luxurious cabins, there is something for everyone and every pocket.
Larmer Tree festival
Quite possibly the friendliest of all the UK festivals, this weekend event – running from the 18 – 21 July – offers three days of music, comedy and eccentric activities, catering for the whole family. This small but long-standing festival prides itself on clean, family friendly fun. So much so, they were awarded the UK Festival award for 'Best family Festival' in 2015.
Larmer Tree's line up offers a diverse range of artists: their headline acts include the likes of Kate Tempest, The Cat Empire and Jack Savoretti. This small festival offers much more however, with comedy shows, theatre, poetry and talks, workshops and a whole heap more.
Quick festival survival tips!
Plan & prep – don't leave anything to chance. Make sure you have that portable charger and water-proof jacket packed. Check and check again!
Make your tent recognisable – there is nothing worse than spending hours looking for your tent amongst a sea of similar looking ones, so make it stand-out by tying a colourful headscarf, or similar, to one of the poles.
Pack some wipes – we all know how grim festival toilets can become. So, do yourself a favour and bring along some bio-degradable wipes.
Pack light – do you really need that pillow?
Bring a spare pair of socks – avoid the temptation and keep those socks for the journey home; you'll thank us later.
Bring a re-usable water bottle – come on guys, stay hydrated and save the planet whilst you're at it by bringing your own water bottle.
Plan your route – how are you getting to and from your venue? And have you booked car parking? Planning ahead could save you time and money. So, get organised!